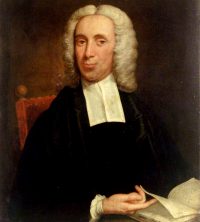 Episode 86 centers on a discussion of a very gifted man from the late 17th and early-to-mid 18th century. Known as the Father of English Hymnody, Isaac Watts (1674-1748) was a gifted hymn-writer, pastor, theologian, logician and philosopher. His influence remains to this day. He was the author of 500-750 hymns, perhaps, the best-known of which is the Christmas hymn "Joy To the World."
Link to Episode 24 of the Podcast which discusses the Metrical Psalter known as the Bay Psalm Book can be found here.
Link to Amazon for Isaac Watts book on logic can be found here.
Links to Player and Downloads are below:

The Life and Legacy of Isaac Watts
[ 11:10 ]
Play Now
|
Play in Popup
|
Download