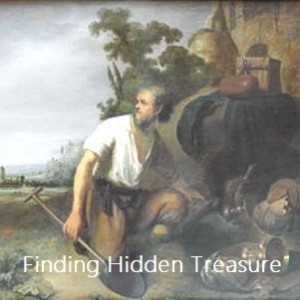 Restoring the Core is an initiative founded in 2012  by Walter Hampel, (link to biographical page here) found whose voice is heard on the Finding Hidden Treasure podcasts. The intent of the initiative is to remind Christians of the four core disciplines of the Church as found in Acts 2:42. The Word of God (Bible), Prayer, Christian Fellowship and the Sacraments(breaking of bread) provide a foundation for how a Christian should structure his or her devotional life.
The Internet is today's world market of information and ideas. It is also the place where the world's population seeks answers to its' spiritual questions such as "Who is God?" The same is true for Christians looking to go deeper in their faith. To take advantage of this, the initiative seeks to call Christians deeper into the four core disciplines of Acts 2:42 by providing several online resources designed to assist that goal. It is built around several online features.
The first is the Restoring the Core website. The postings to the site not only provide links to the Finding Hidden Treasure podcast episodes but also provide resource links which tie into the topics discussed on the podcast.
The second feature is the podcast entitled "Finding Hidden Treasure." The podcast explores an area of faith or history which may not be well known to the average Christian today. The program is designed to act as an introduction to these topics while the links on the Restoring the Core webpages allow for further exploration. These podcasts can be heard directly through a listener app on the webpage as well as being heard on iTunes.
The third is the blog "School of the Solitary Place." Started in November of 2006, "the School" contains a number of ideas and reflections on the Christian faith. The purpose it has served in the format of text articles will be supplemented by the Finding Hidden Treasure podcast.
The fourth feature is making available Walter Hampel's book "Restoring All Things In Christ." First released in 2011 as an e-book, this book explores the concept that God is a restorer. It goes on to explore how we are called, in this life, to imitate God's work of restoration. The book is available as an e-book on Amazon and also available in hardcopy at Book Patch.
The image used for the podcast is taken from "Parable of the Hidden Treasure" by Rembrandt Harmensz Van Rijn  (c.1630);  Photograph by Gerard Dou – Budapest Museum of Fine Arts.
This file is licensed under the Creative Commons Attribution-Share Alike 3.0 Unported, 2.5 Generic, 2.0 Generic and 1.0 Generic license.