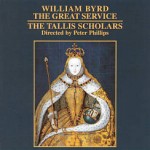 In Episode 3, we will be discussing the music of the English choral group The Tallis Scholars.
Gimell Records has recorded the music of the Tallis Scholars. They can be found at https://www.gimell.com/
The clip from the Venite from The Great Service is included with the express permission of Gimell Records.