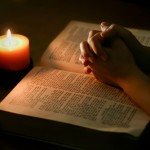 In Episode 80, we close our series on Christian spiritual formation with a discussion about how spiritual practices can be combined to better help your walk in Christ.
A link to Episode 24 on the Bay Psalm (the first printed book in British North America from 1640), a book of the Psalms translated in metre can be found here.
A free downloadable pdf of the 1650 Scottish Book of Metrical Psalms can be found here.
Player and download links are below: