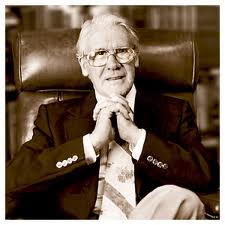 In Episode 34, we will be discussing the works and legacy of the 20th century preacher of prayer and revival, Leonard Ravenhill.
A collection of audio recordings of Leonard Ravenhill's sermons on Sermon Audio can be found here.
You Tube link to Ravenhill speaking at the Revival Forum in 1989 found here.
Link to an audio of the interview of Leonard Ravenhill by David Mains on the Chapel of the Air radio broadcast in May 1983 can be found here
A video of evangelist and missionary Paul Washer speaking about Leonard Ravenhill and his new biography In Light of Eternity can be found here.
A link to a list of books recommended by Leonard Ravenhill  can be found here
Link to Christian Classics Ethereal Library's entry for the Christian in Complete Armour by William Gurnall (highly recommended by Leonard Ravenhill) can be found here
Player and Download Links: